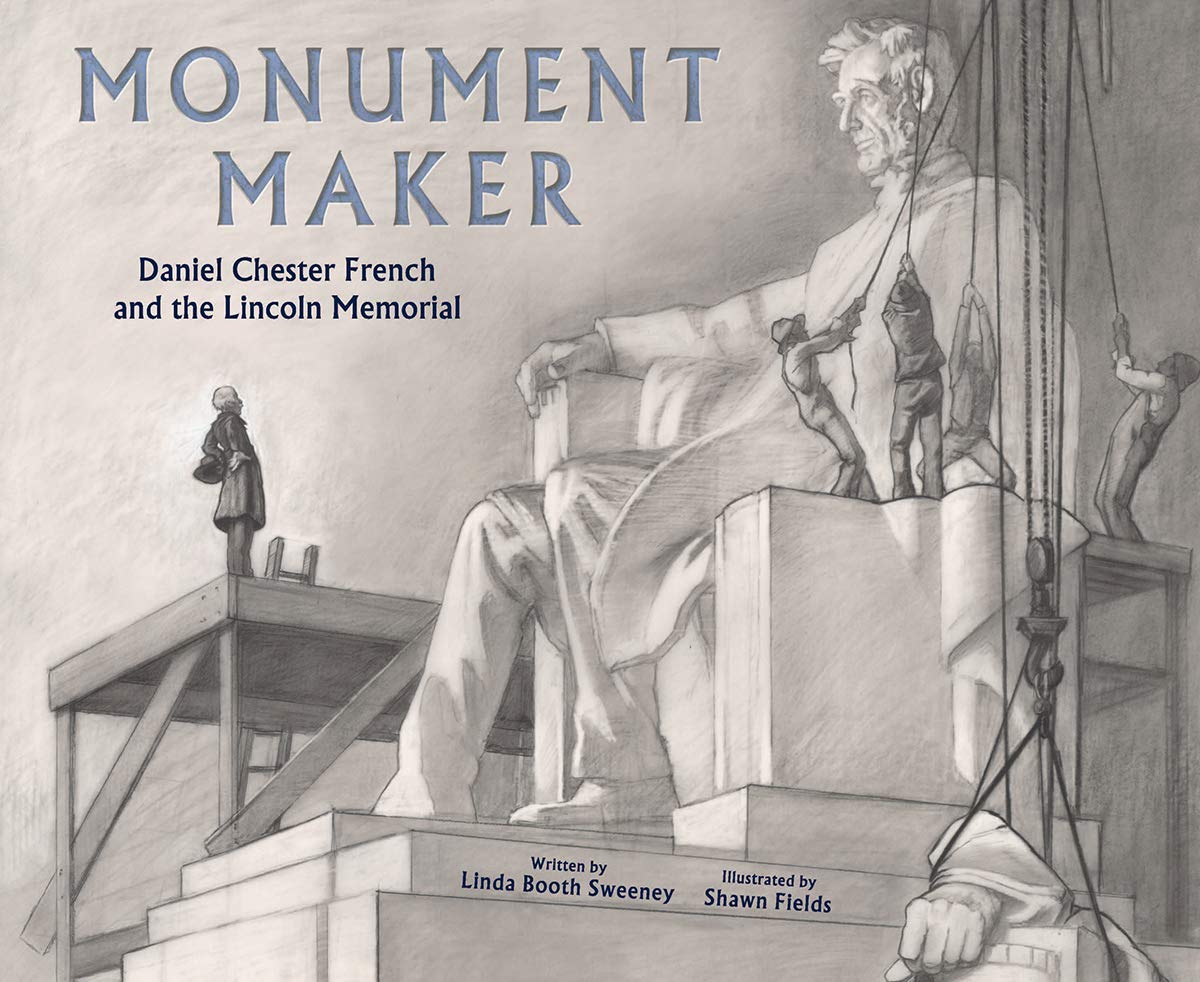 by Linda Booth Sweeney
illustrated by Shawn Fields
Overall: 4. 5 out of 5 stars
Daniel Chester French was the sculptor who made the Lincoln Memorial in Washington, D.C. This book might not have caught my eye at all except that I randomly visited Chesterwood, his summer home, this past summer. I had never heard of French before that visit, though I've certainly been to, and seen many pictures of, the Lincoln Memorial.
Sweeney's text is simple enough for a 9-year-old to follow and spends a good amount of time on this most famous work, which means that she skims over some aspects of his life (all of a sudden on page 20 he has a stepmother? also at some point gets married and has a kid, mentioned only in passing). Because the text is so focused, I mostly wasn't too worried about it, though it did confuse me a bit. I found more information in the detailed timeline at the back.
Most of my praise for this book goes to its illustrations by Shawn Fields. I'm a little surprised this book didn't earn a Caldecott, or at least a Caldecott Honor. I would categorize the illustrations in three types: color illustrations of two modern kids learning about French; black-and-white pen sketches of French and the people and places in his life; and softer, almost sepia-toned, representations of his sculptures. One particularly enjoyable spread had a sketchy French in front of his smooth illustrations, working away on them.
At the back is a detailed timeline of French's life, an Author's Note, a page about his inventions, a section on the Lincoln Memorial itself, a list of U.S. cities with at least one statue, and more resources. I especially enjoyed the illustrator's note explaining his choices of media and the parallels in his life and French's.