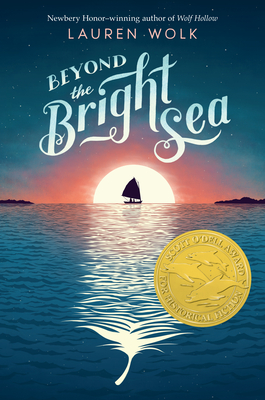 by Lauren Wolk
Overall: 5 out of 5 stars
12-year-old Crow has spent all but the very first hours of her life on Cuttyhunk Island, off the coast of Massachusetts. When she arrived on the shore of the island's loner, whom she eventually named Osh, he adopted and raised her as his own. But now that she's twelve, she's more interested in where she came from. A stranger comes to the nearby island of Penikese, which held a former leper colony and from where everyone on the island suspects Crow came from (and they keep her physically distant because of it). As Crow grows over the novel, she learns not only the truth but also that it doesn't need to define her. My one word of warning is that the stranger on Penikese turns out to be two strangers, and one of them is rather scary. I would not give this to a reader who is easily scared, especially of large, angry men breaking into their house in the middle of the night.
There's actually quite a lot about this book that reminded me of Show Me a Sign: historical fiction about a little-known historical community on an island off Massachusetts, complete with a scary man and a first trip to the mainland without adults. Overall I enjoyed this story very much. It was a very fresh topic; as someone who also reads adult fiction, its similarity in subject matter to Molokai by Alan Brennert was what initially intrigued me. The writing is detailed and quiet in a way that seems to reflect Crow's quiet life on the island, most of the time. I liked that she got some, but not all, resolution to her quest, and that the two adults in her life didn't suddenly fall in love. Who knows, maybe there will be a sequel – but this book honestly doesn't even need one.