Plymouth Rocks! The Stone-Cold Truth
by Jane Yolen
Overall: 5 out of 5 stars
I was surprised to see a Jane Yolen book get a lukewarm Kirkus review, even moreso when I read the title and synopsis. Americans are in need of some serious history myth-busting, particularly around Thanksgiving. So I requested a copy to see for myself. It turns out that I do not happen to agree with that particular reviewer and I'm glad I bought a copy for my library. Yolen's anthropomorphized rock, and the historian (appearing to be a woman of color) correcting the rock, delve into some of the myths around its history as an American symbol and readers learn new facts (I even learned some new-to-me myths, that were then busted). The pair don't get too far into the myth of the first Thanksgiving, disappointingly – maybe Yolen thought the full gory truth a bit much for a book aimed this young (2nd-3rd grade).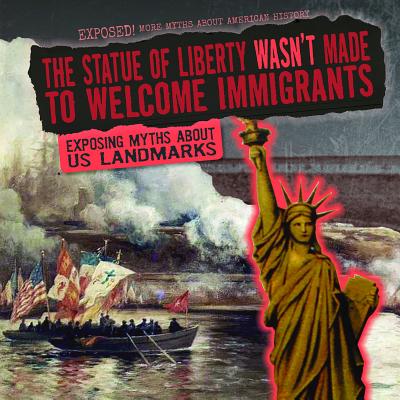 The Statue of Liberty Wasn't Made to Welcome Immigrants
by Therese Shea
Overall: 4 out of 5 stars
Short text and wide spacing make this accessible to readers who have recently gotten the hang of it – probably best for second grade and up. Shares a myth about each of 11 different US landmarks and then shares the truth. Some myths I wasn't even aware of! Included in information about Mount Rushmore is the fact that in 1980, the land was deemed stolen from the Sioux nation.