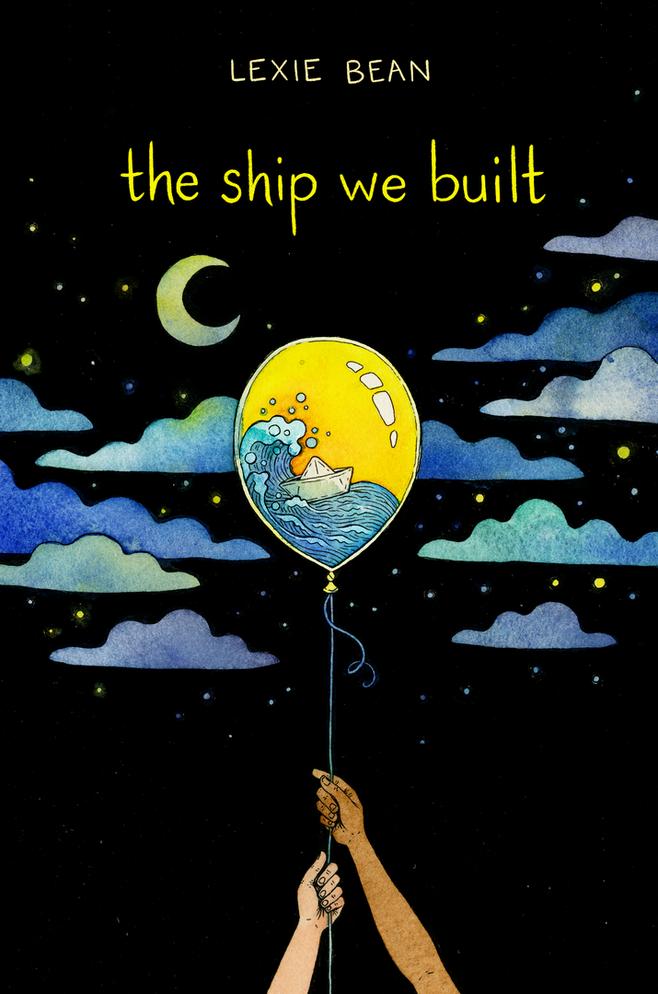 by Lexie Bean
Overall: 5 out of 5 stars
This is the story of a fifth-grader who feels more like a boy than a girl. Throughout the course of one school year, Ellie / Rowan / many other names sends diary-like letters to an unknown reader via balloon, spending allowance money on the balloons and waiting by a special rock to see if anyone responds. (Spoiler alert: someone does eventually respond, at the very end.)
This is a big year for Rowan, who has had a falling-out with their former best friends and also shares in their letters hints of sexual abuse from their father. As Rowan explores their gender identity, they become more aware that what their father is doing is not right or normal or okay. Rowan's year is so quiet; they stop speaking, and through the epistolary format we get so little of the dialogue that populates most novels, leading to the quiet feel. Mr. B, Rowan's teacher, doesn't say much to Rowan about their ever-changing name on their homework, except maybe to Rowan's mother at parent-teacher conferences. This prompts Rowan's mother to take Rowan to a psychologist and also forbids them from seeing their new best friend, Sofie. Rowan's mother thinks Sofie is a bad influence for accepting Rowan as they are, and Rowan continues to see her anyway. The end of the book is satisfying and positive without wrapping up absolutely all of the pieces and feeling unrealistic.
There is also Sofie's storyline, with her father's arrest and prison time. Sofie's family is "darker skinned" and she has "curly black hair" but to me is otherwise racially ambiguous. Rowan notices her father, Richard, get watched in a store, and is upset with Sofie that he was racially profiled and arrested unfairly. His arrest impacts Sofie's life as she starts missing more and more school to watch her baby sister while her mother works, which in turn affects Rowan's life because they miss their only friend in a profound way.
I have noticed something of a trend in children's books lately where the best friend character always says and does the exact perfect thing, making them seem wise beyond their years. Now, some kids are like that sometimes; there may even be kids who are like that all the time. But it feels more like the author just making that character act as their stand-in in the story, and that's how Sofie seemed to me sometimes.
On a more positive note, I loved all the Michigan references! Everything from Faygo Redpop to Yoopers to Michigan/Michigan State rivalry references was great. This is a historical novel, set in 1997-98, and I loved most of the references that put me right back there (though there were a few too many for my taste; not all of them served a purpose to the story).