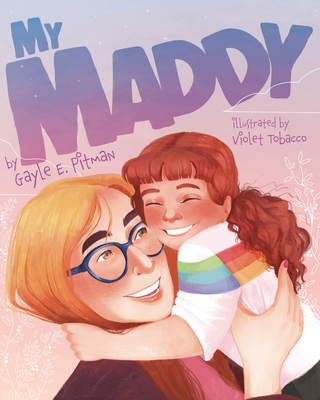 My Maddy by Gayle E. Pitman
Overall: 5 out of 5 stars
Curiously, this one is not listed on Pitman's website, even under new releases. It caught my eye in a review journal because I know exactly who I would give it to – a 7-year-old whose parent is nonbinary.
My Maddy is a little bit the story of a child whose parent is neither mommy nor daddy, but a combo of both – a maddy. But more than that, it's about all the things that are neither one thing nor another, but somehow sort of both (Maddy rides a motorcycle, which is neither car nor bike; they like to eat with sporks, which are neither fork nor spoon, etc). Some are very clever and the metaphor works well. The lesson is clear: things that are both have their own advantages. It's also clear that Maddy and their child have a strong, loving bond.